DIY Smartphone Garage Door Opener
To use this app, you need a garage with a door opener and the "2 Channel Relay Module Bluetooth BLE"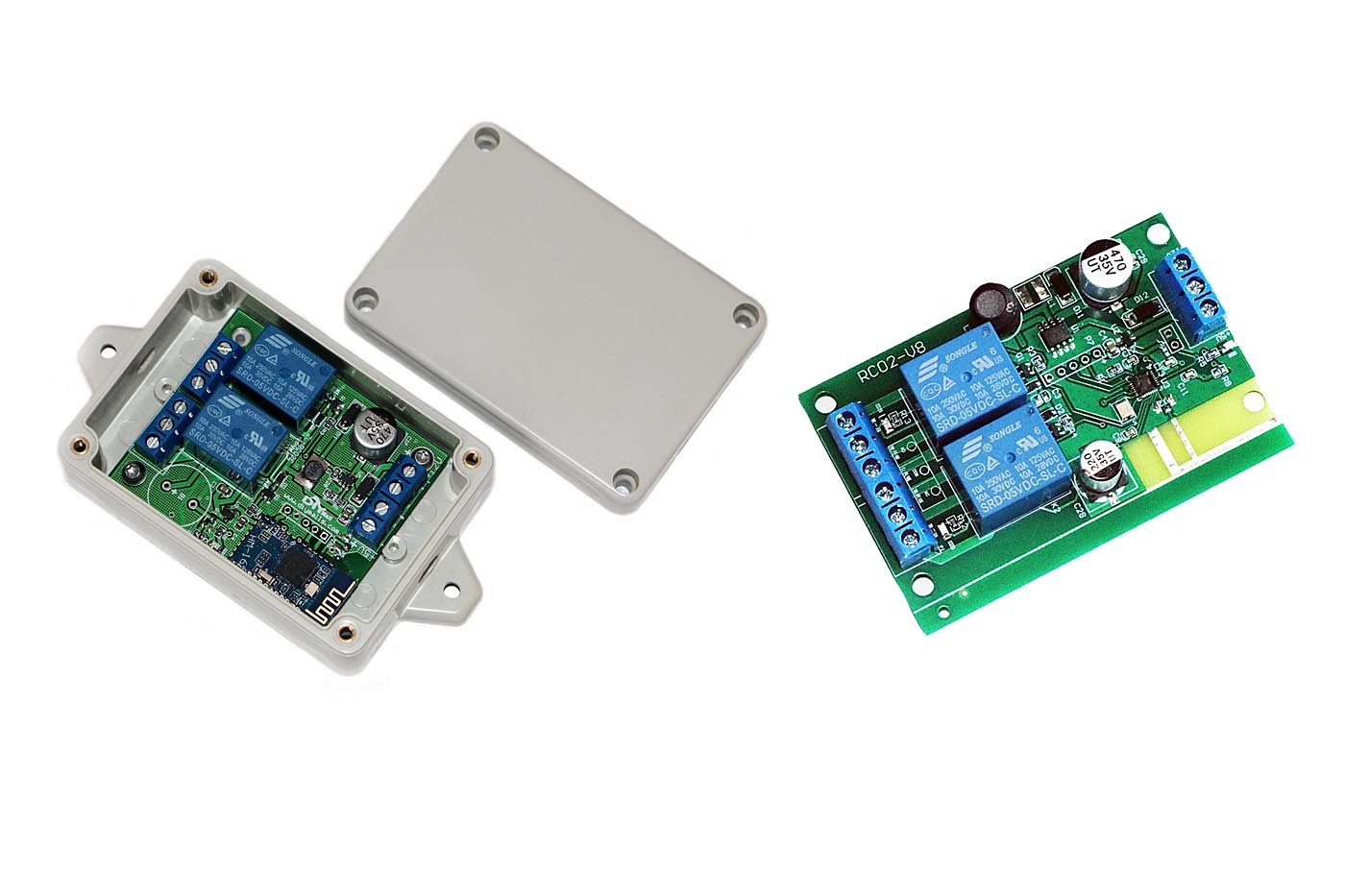 The relay module can be ordered at an attractive price on the Internet. (Search on google now)
The module must be connected to the garage door operator / opener (drive) as external impulse button. Please check first if your garage door operator / opener has such a connection possibility.
The module offers two possibilities of voltage supply. It is operated with 5 VDC or 6 to 24 VDC. Many garage door operators provide a 24V DC output. This output can be used as a power supply.
If your garage door operator/opener does not provide a suitable output voltage, use a plug-in power supply with 5V or 12V output voltage. Pay attention to the correct polarity!
ATTENTION: Under no circumstances must the module be directly supplied with 100V-230V AC! Please ensure that the module is installed by an expert.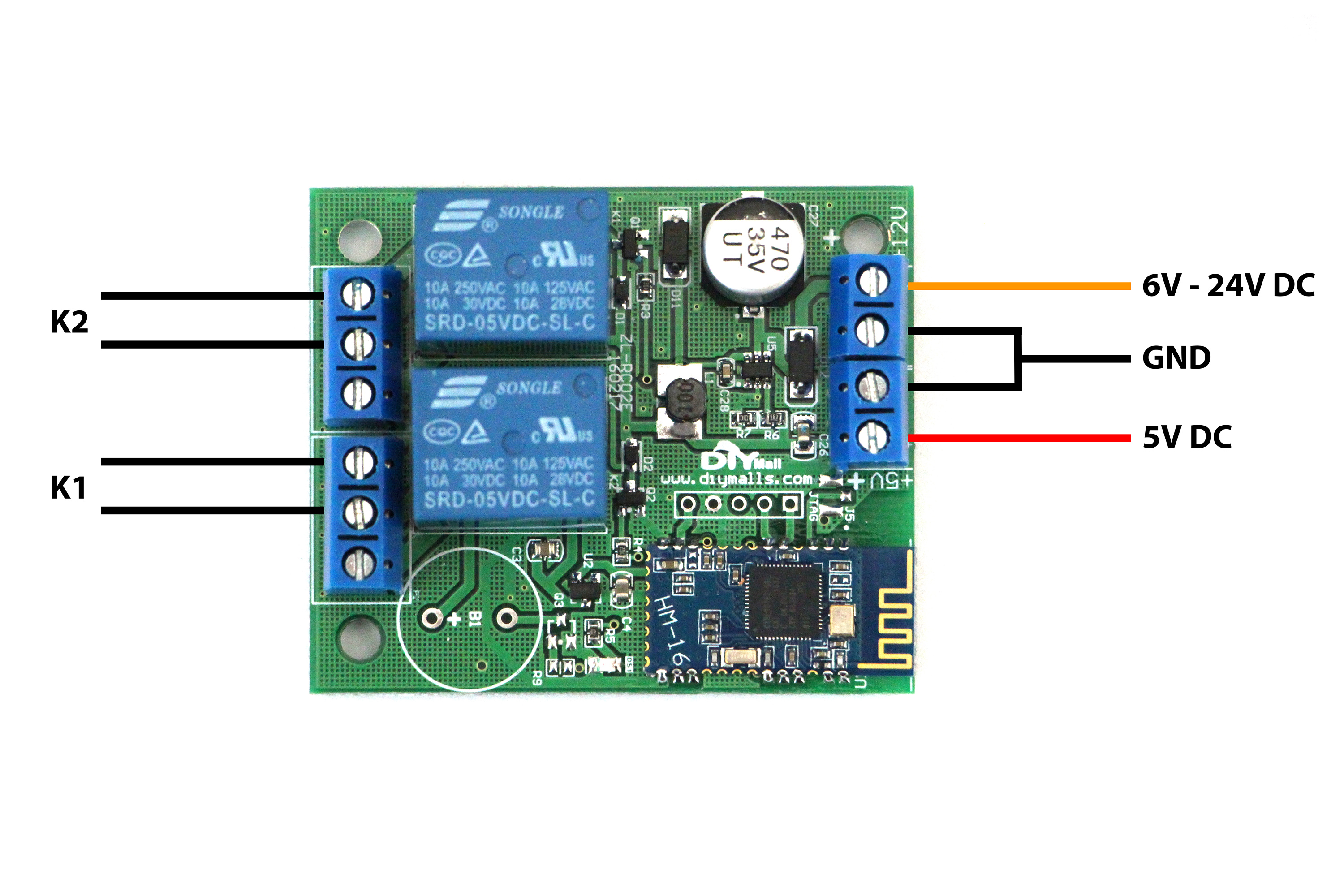 Connect the normally open contact (N.O.) of relay 1 to the external impulse button terminals of the garage door operator. Already existing external pulse buttons can remain connected in parallel.
Download the free app "Garage Door" from the store and connect it with the module.
Enter the correct password. The app can now be used to open and close the garage door.
The ads in the app can be completely removed via an in-app purchase.